WATER SAFETYDo you know what different Signal Flags mean?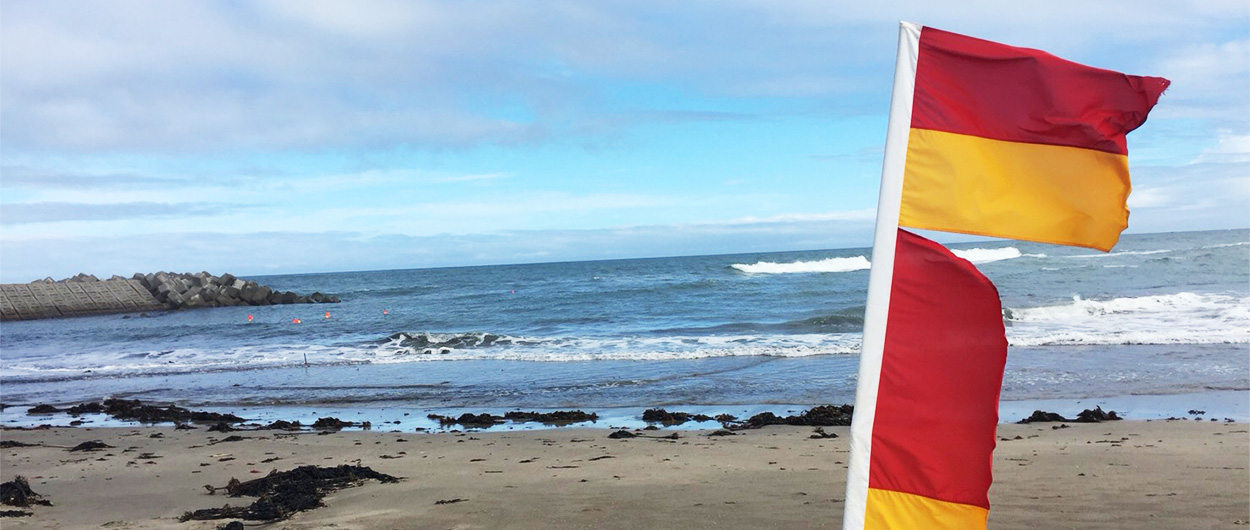 Do you know about Signal Flags used by lifesavers? Here are some of the Signal Flags that are used at beaches. Conditions of use may differ from a beach to another, so be sure to check the local rules.
Emergency Evacuation Flag (U Flag) (Red and white flag)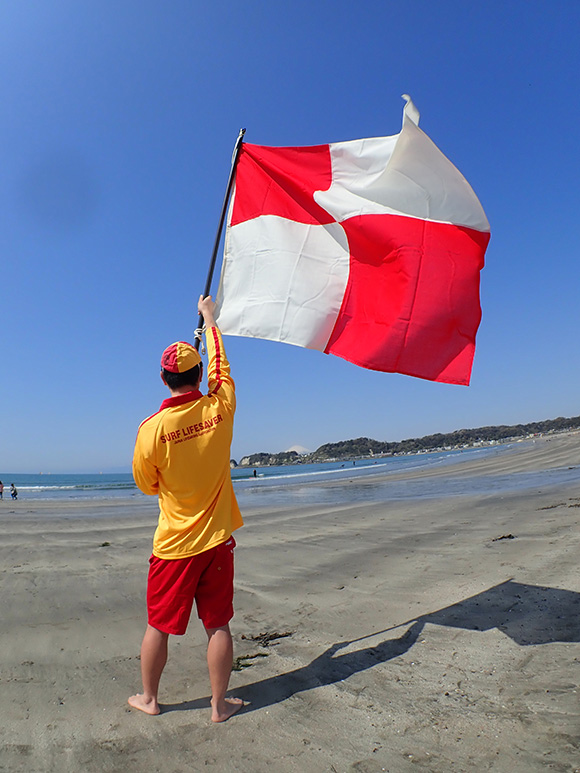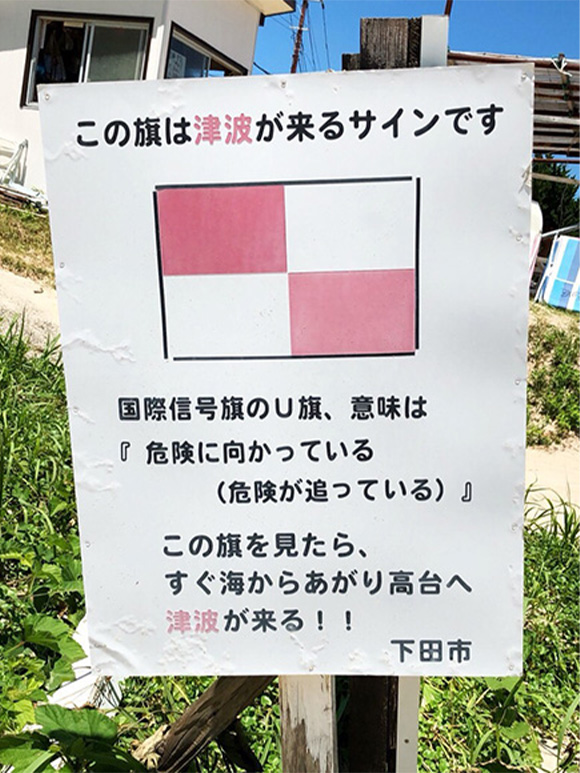 This flag is used to notify people to evacuate from water areas to land in case of emergencies such as Tsunamis. The Japan Lifesaving Association recommends the U Flag, which conforms to the International Lifesaving Federation and is easy to understand.
Signal Flag (Orange with one blue diagonal line)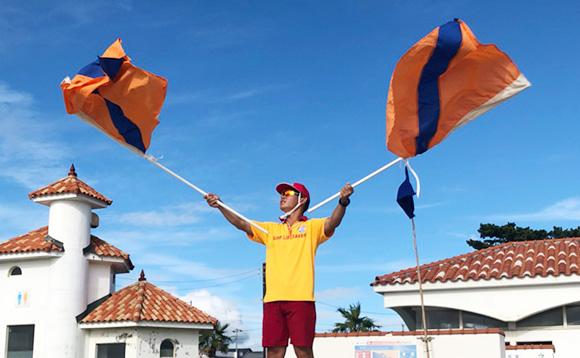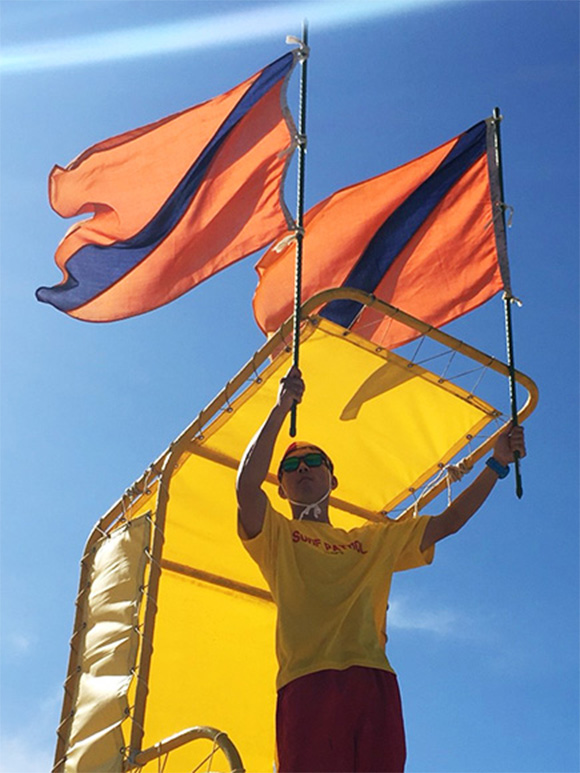 This flag is used to communicate between lifesavers. Lifesavers can talk to each other even when they are far away and have no cell phone.
Swimming Area Flags (Red and yellow flags)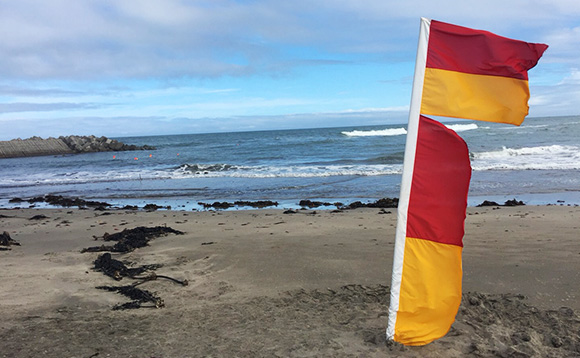 Lifesavers, who well understand the conditions of the water, put up two flags to indicate that the area between them is safe. Please swim between these flags.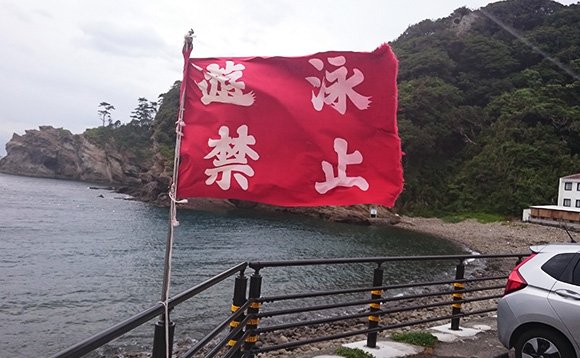 It is dangerous to swim, so please follow the instructions of the lifesavers and do not swim. If adults go in, small children will imitate them. Please be sure to follow the instructions.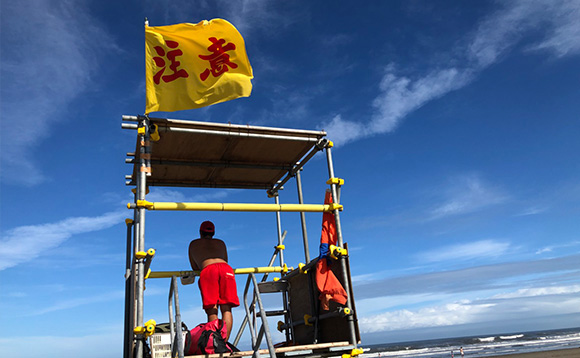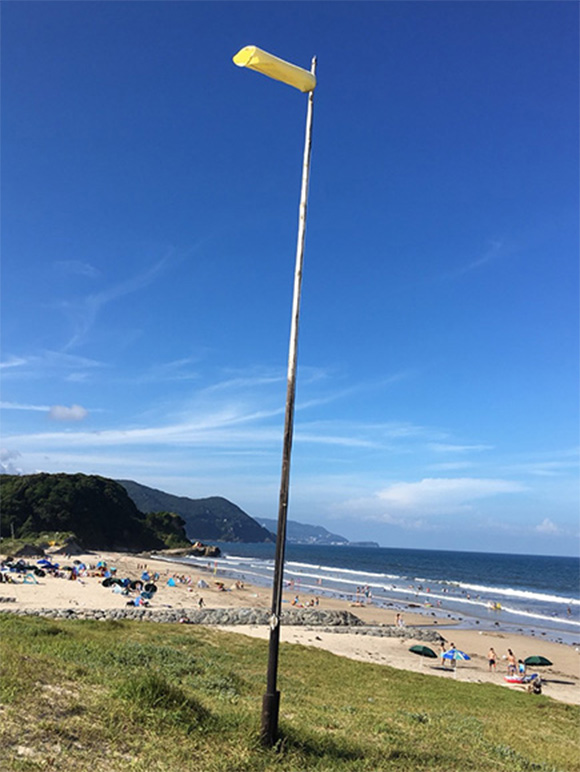 Due to wind and waves, the force of the waves and currents are higher and stronger than usual. Please stay in areas where you can stand on your feet.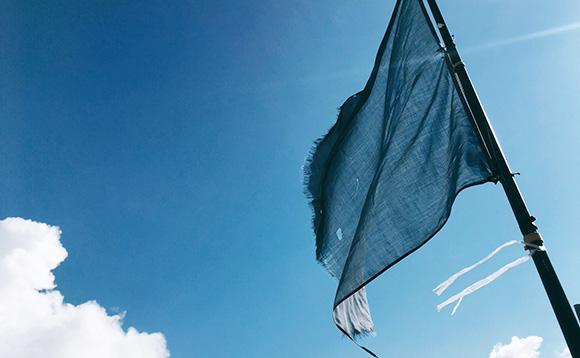 It's a safe day to enjoy the beach!